Posing is something everyone struggles with. Why? Because it's not something that comes naturally (unless you're a model, but even they had to put in the practice!). If we were to do what naturally feels good or right, it typically comes across wrong in camera. It doesn't translate as well as we had hoped. Ever try to get a photo of you sitting on a sofa and feel like you were melded as one to it?
With a little bit of guidance and thinking, we can transform our photos so that our posing comes across more natural looking than us actually being natural does.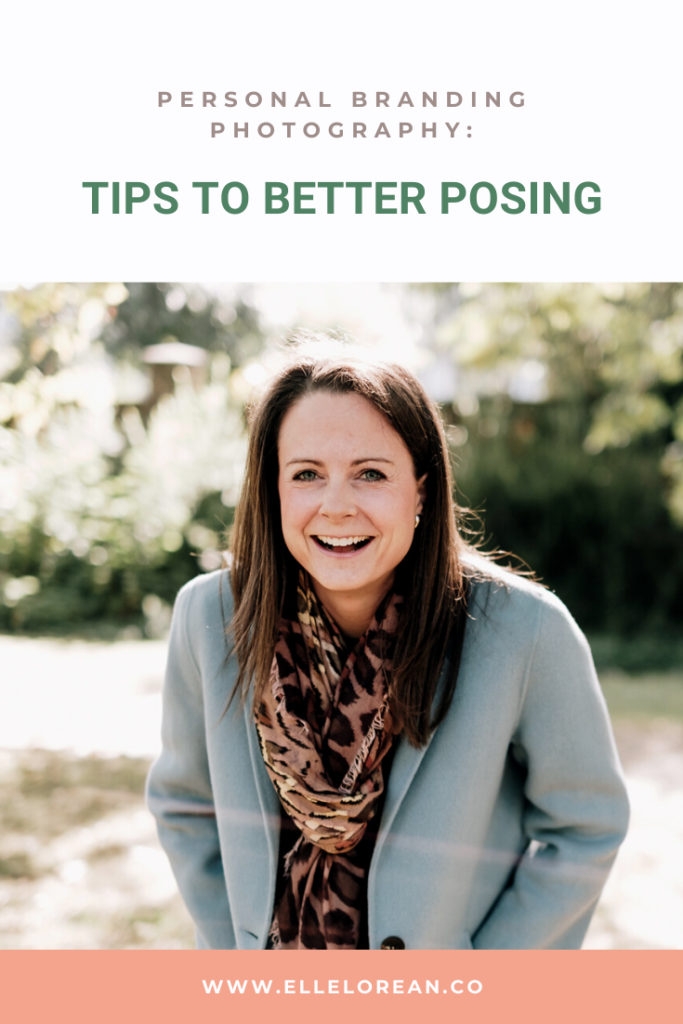 Actually laugh out loud
You know all of those pictures of really happy people laughing? The best ones are the ones where those people are actually laughing out loud. If you've never tried laughter yoga before, there is no better time than your personal branding photoshoot to start it! Seriously, it works.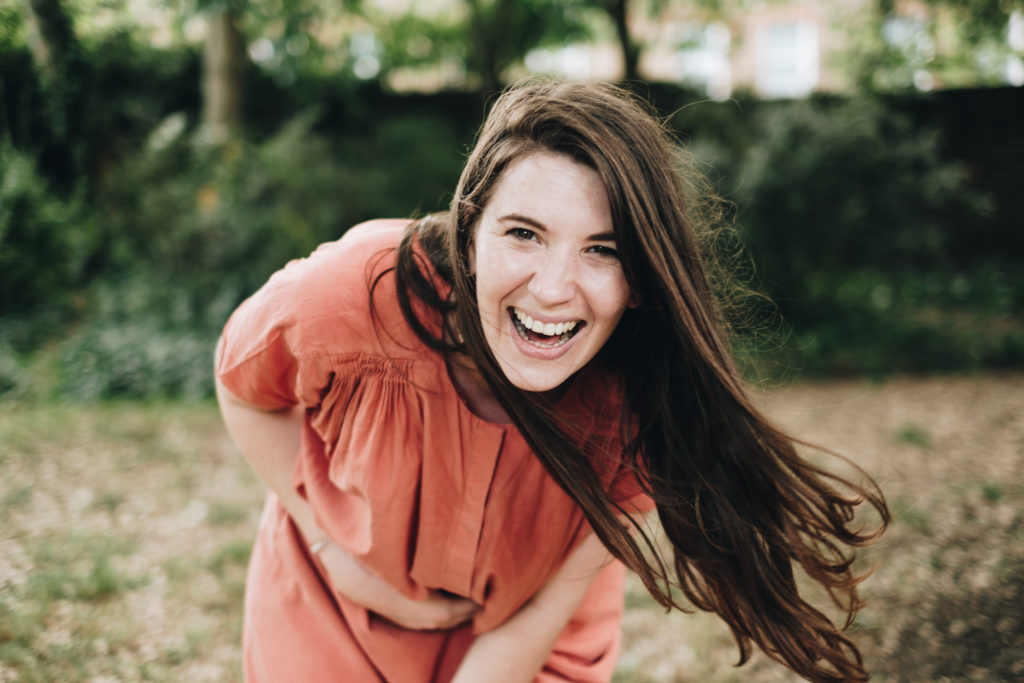 Active rest/comfort not slumping
When we're sitting on a sofa, we have a tendency to sort of melt into the cushions. Which is completely understandable as sofas are for comfort and where we relax. However, when we're photographing we don't necessarily want to capture us as sloths becoming one with the cushions (unless that's your vibe in which case you do you).
Most of the time, we want to employ what I call active rest or active comfort. This is where, in camera, we appear to be relaxed and comfortable, but in reality, we're active in our posture.
What does this look like in action? Think about how you normally sit on a sofa. If you're like me, it's at the back of sofa and my feet don't even touch the floor. When we take pictures though, move your body towards the edge of the sofa to sit. Rather than collapsing in the body as we do in rest, lift up through the collar bones (your chest), straighten through the spine a bit more. If you're leaning with your arm against the arm rest, instead of slumping into your arm, press your arm into the sofa that you create more lift with the body. Try creating space with the body.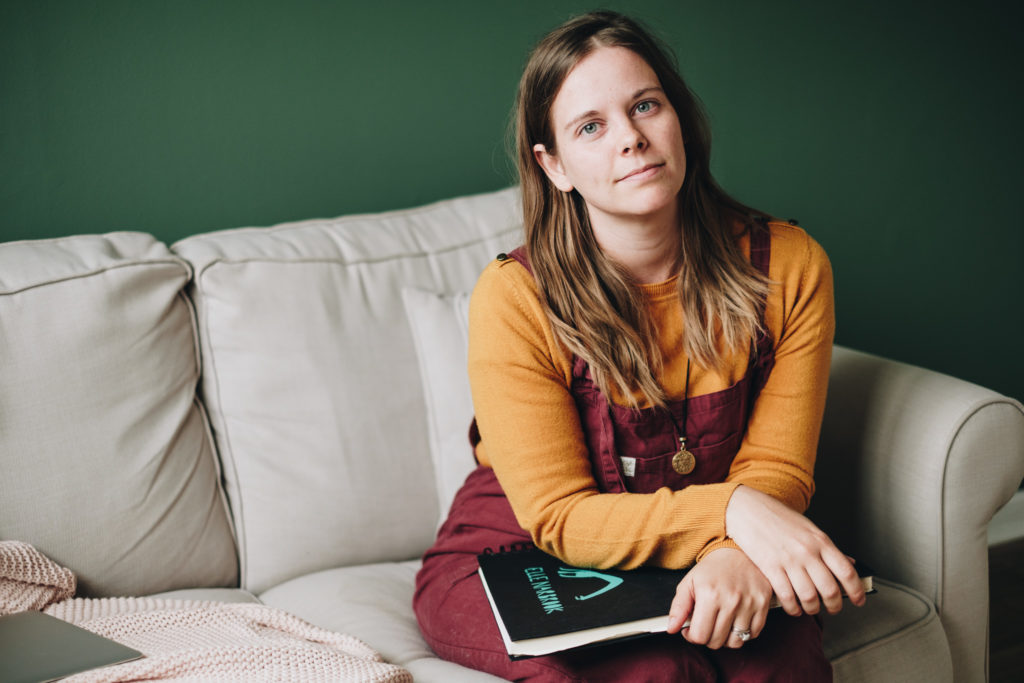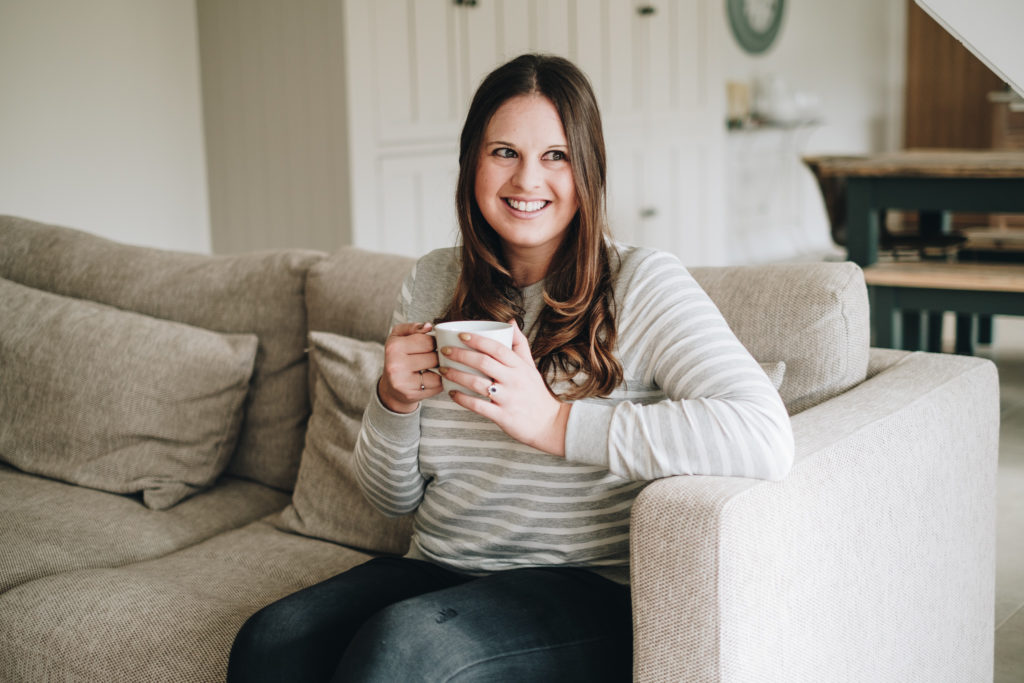 Soften your shoulders
We hold a lot of tension in our neck, shoulders, and upper back. Typically this is caused from a build up of stress. When we're stressed our shoulders can come all the way up to our ears without us ever noticing. When you're thinking about posing for your photos, try taking a few deep breaths to soften your shoulders. Roll your shoulders back and down.
Shift your weight
While in most situations we may want to evenly distribute the weight of our body, photos that do better are ones where you shift the weight of your body into one leg. For example, if you're standing consider crossing your legs or bend on knee to bring the tip of your toes to the ground (maybe rest your heel against your ankle—think baby tree pose if you're into yoga at all).
Do the actions
Similar to the laugh out loud tip, if you want a photo of you writing in your notebook, actually write in your notebook. I know, what a novel idea. If you're holding a mug of tea or coffee, actually put liquid into your mug so you hold it properly. It might seem silly, but you will forget how to hold a mug unless there's a high chance of spillage occurring. If you want to sweep hair out of your face, do that action. And do these actions over and over and over again until you've captured the one you like.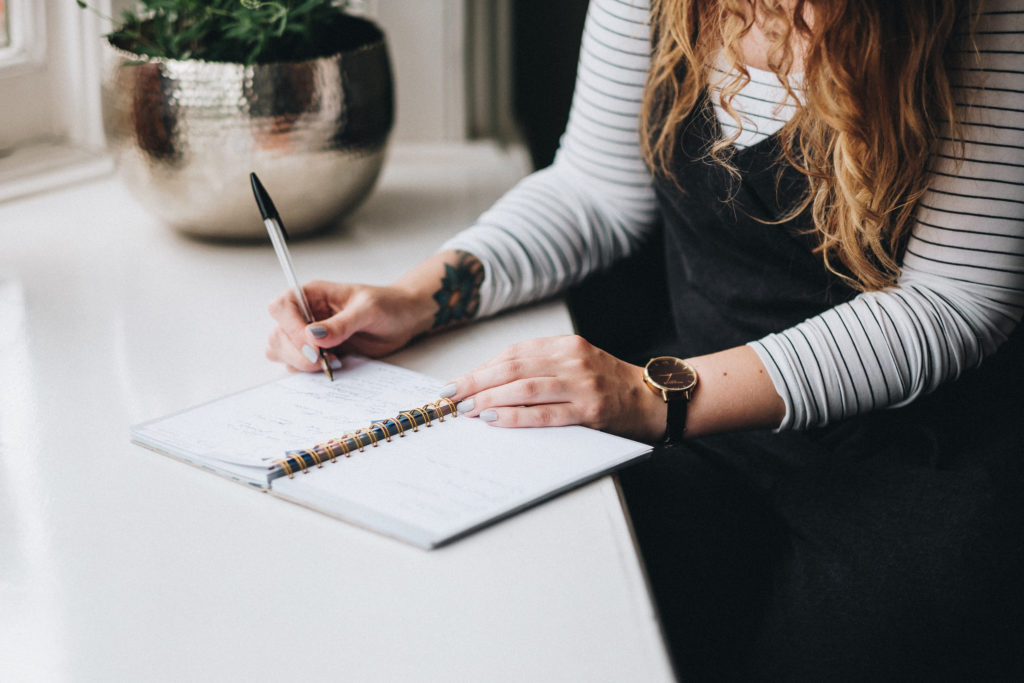 Animate your expressions
This kind of comes back to the active rest idea. When we hold an expression we think and feel as relaxed, more often than not, we look angry in our pictures. Resting bitch face, anyone? I know I have it. The trick is to animate your expressions. Soften your features, yes, but bring in the slightest smile or squint of the eyes.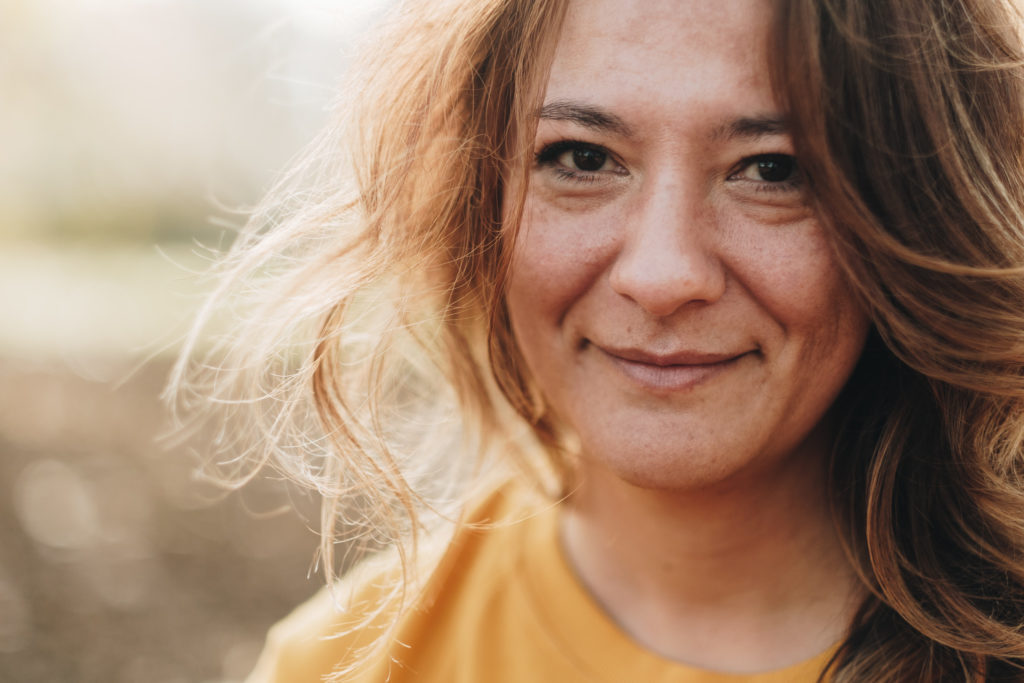 Hold things
Most people, myself included, struggle to know what to do with their hands. It's like during a photoshoot we suddenly lose all concept of what hands do, how to use them, and really…what do hands do?? The easiest thing to do is to hold things with your hands. This could range from you sitting on your laptop typing, holding a mug (actually filled with something), holding specs or notebooks. Once your hands have a job, they remember what they're meant to do.