Earlier this year, I had the absolute pleasure to photograph a gorgeous studio in the heart of Banbury. Tucked away along a side street, this studio provides a little oasis from the busy high street. It's gorgeous sky windows give ample light and atmosphere to a lovely lovely space.
I love [the photos]! I'm not naturally someone who likes to pose for photographs so I loved the fact that you just took photos of our practice/us teaching. It felt much more natural that posing for asana shots. I was worried that you might not capture the asana but all the images you shared are beautiful and I was so surprised at how my practice looks! I don't practice in any studios with mirrors so it's the first time seeing myself doing most of the asana and I wasn't expecting them to look how they feel in my body but they really did!


You made it a very easy and enjoyable experience. Fun, personable, smiley and plenty of energy.

Ayesha
I asked Ayesha, owner of and teacher at Temple of Yoga, some questions about her studio which you can read below…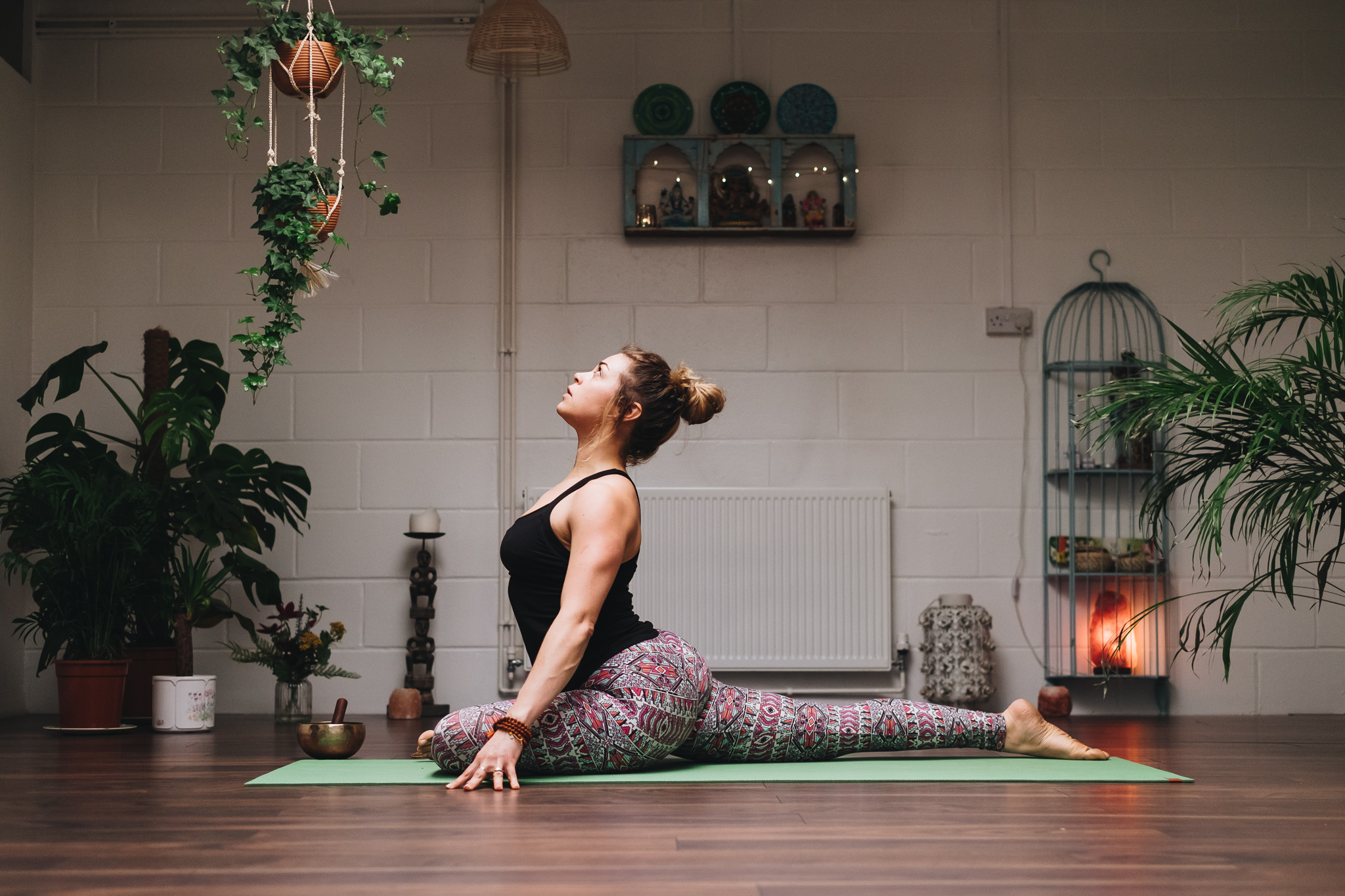 What's the origin story of your studio?
Hmm. Well, I was fed up of teaching in spaces I wouldn't want to be a student in. Spaces where I couldn't do anything about the noise outside the room, where the lighting was inappropriate, where I couldn't light candles or incense. Places I couldn't store props so I never had enough bolsters or blocks. Places where sometimes the person who was supposed to let us in for class on Saturday mornings was late and where the room was sometimes cold.
I wanted to create a space where people felt loved. A special place where people could escape for a mini retreat for perhaps just one hour a week. A place to honour their bodies and their souls. I have experienced finding those little havens, and I know that special feeling when you do. The feeling of being at home, of being cared for, the little details and care and attention someone has put into the space really does mean everything when you come in from a busy day at work or with family.
It took me 2 years to find the right space in Banbury but when I did I knew this was it. Our little Temple in Banbury.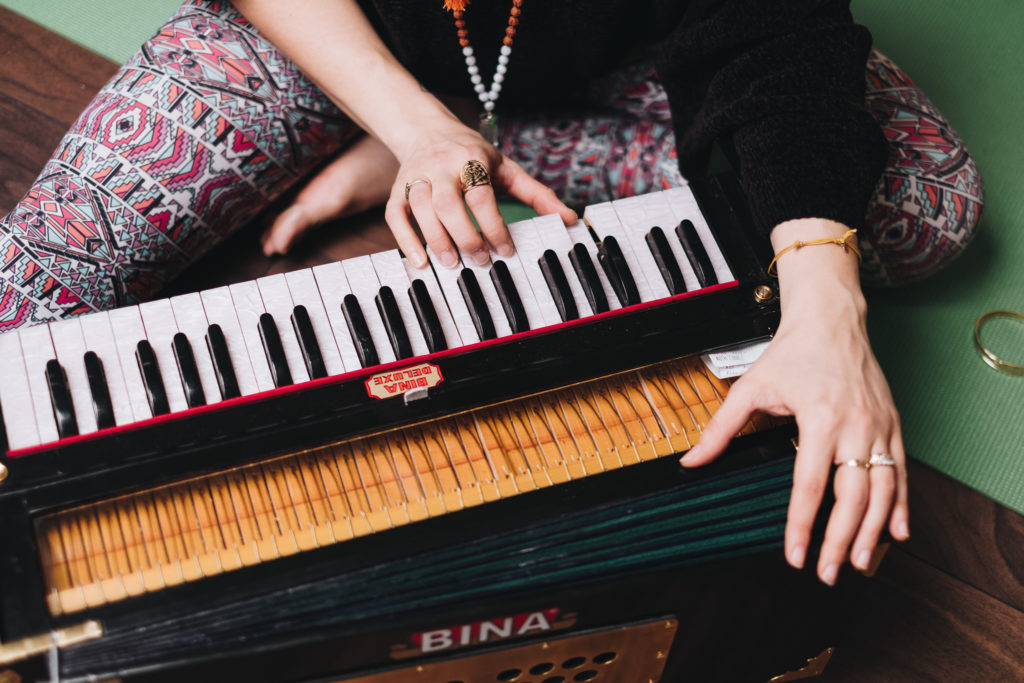 What is your favourite part about your studio?
The light. We have three big skylights which let in plenty of natural light and you can also hear the birds which is lovely.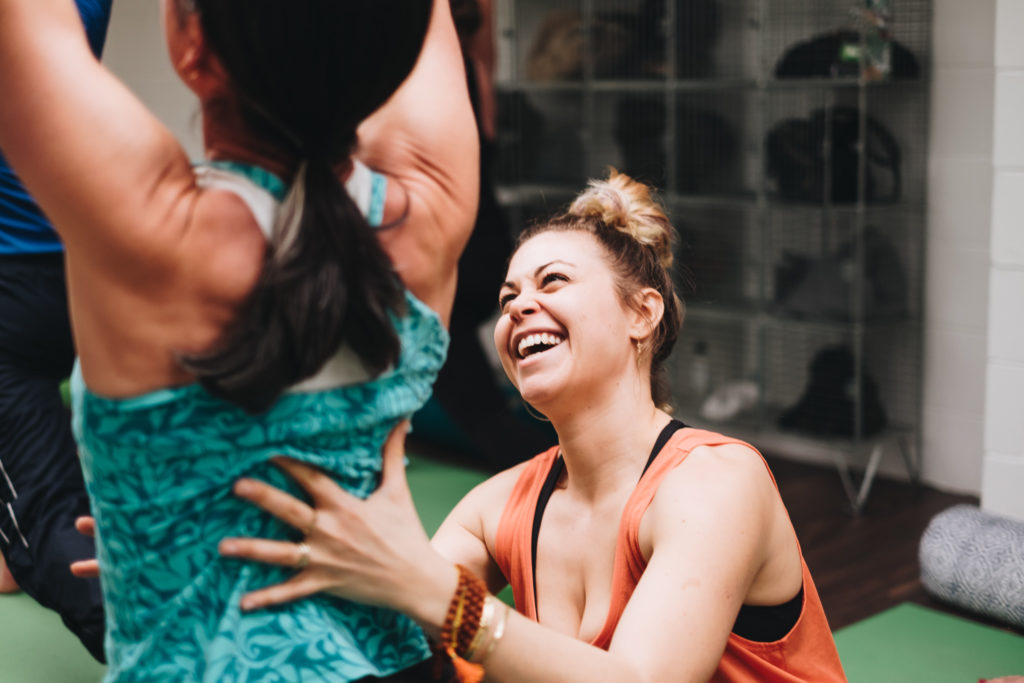 Do you have any advice for any new yoga teachers that want to work in a studio environment?
hmmm that's a biggie. Get experience would be my advice. That means setting up your own class somewhere and teaching even if only a couple of people show up. Teach friends, teach at gyms. Teach anyone you can because I think having experience is what will set you apart. It's not something you can learn – it comes with time.
The other thing is to be willing to cover and teach the classes other people may not want to. I still teach three long evenings and a Saturday morning. I've been teaching a little while and own the studio. The reality of being a yoga teacher is you need to teach classes when people want to come to class. Most people work Mon-Fri 9-5pm so if you only want to work sociable hours you're probably in the wrong job.
Lastly expect to audition. I have been surprised by how few teachers are willing to audition. Perhaps it's a little bit more unknown outside of London but it really is a great way to get across what you have to offer as a teacher. Personality and passion come across when you teach and this can make up for some of what you don't have in experience. What is your USP? Do you really like to speak about anatomy, philosophy or the energy body? Do you have a mantra practice you can share or do you love to read poetry? Those little 'extras' you can showcase in your audition or trial classes will help studio owners understand more about who you are as a teacher and how your classes will complement others on the timetable.
Favourite yoga book recommendations?
Myths of the Asanas
Bhagavad Gita
Yoga Body
Exquisite Love
Living Your Yoga