Let's talk consent. In the yoga community, this seems like a brand-new topic and everyone seems to be a bit fuzzy on what consent means. The conversation at the moment is understandably around consent in regards to physical adjustments and assists. And there are loads of articles and blog posts out there covering this topic now, which is great. Teachers are being called out for inappropriate touch, sexual harassment and abuse, and are being held accountable for their actions.
I want to talk about a different kind of consent in the yoga space today. One that seems to be largely bypassed by many yoga teachers, studios, and space holders in general.
And this consent revolves around photography. There is a growing trend of yoga teachers, studios, facilitators, and space holders posting images on their social media channels of their students during classes. You see teachers and facilitators photographing their students during what can perhaps be perceived and felt as a very vulnerable and intimate practice for many and then proceeding to share those images out for the world to see.
Now, I get it. I'm both a photographer and a yoga teacher. I photograph yoga classes frequently. However, there is an important distinction that needs to be made, which I hope to cover here.
This blog post is going to be approached from two different directions: from the perspective of the yoga teacher/space holder and from the perspective of a photographer.
I've collaborated with Laura Routh-Parsons, who recently shared on her Instagram stories her opinion on this topic which inspired this post. She'll be sharing her perspective as a teacher and space holder.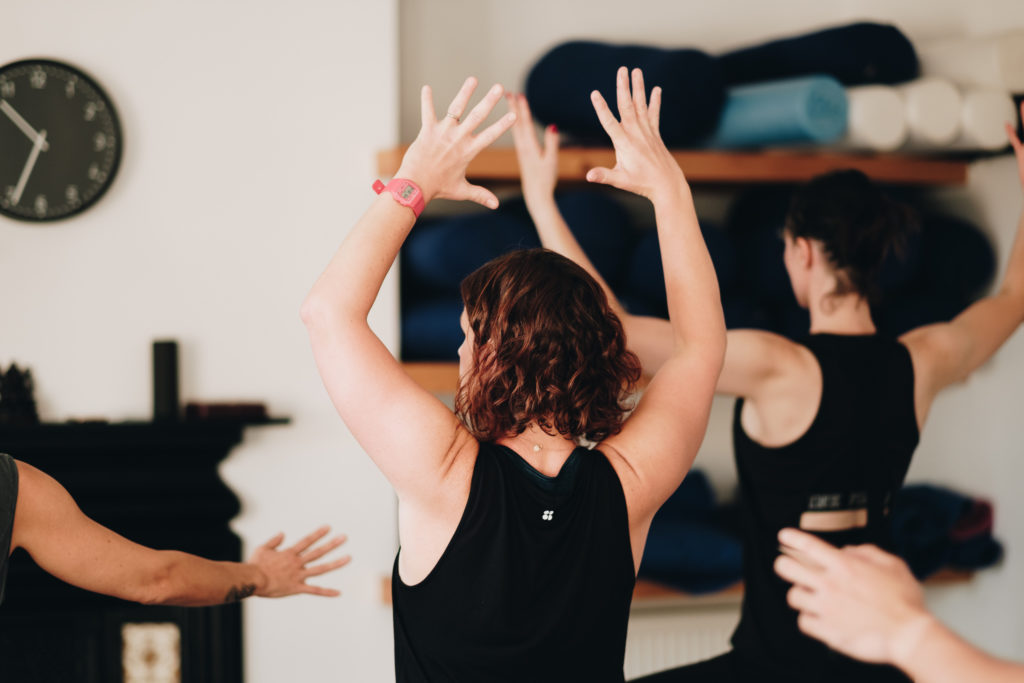 Words from Laura:
As a space holder, not only for groups but individuals too, and someone who is active on social media, I am often asked why I do not share images from my gatherings or of my work. My answer will always be, because it is not mine to share.
This time is private and sacred for those individuals who are receiving and I do not have the right to share this with others.
In these moments I am in service and I am fully present in the space. My attention and energy is fully towards those who I am holding space for. I never think to pick up my phone to document it, whether it be yoga postures, a meditation practice, sound or Reiki and energy work. If I was drawn to capture this moment, I would strongly be asking myself why, questioning my intentions and my role within that space.
These moments are not about me, and they are especially not about what I can capture and share on social media.
I was called to question this even more not so long ago, when I was receiving some beautiful teachings during a Women's Circle. I was in a place of deep grief, confusion and vulnerability, and thankfully in the moment I was not aware of what was happening around me. Once home I discovered that one of the space holders had been taking multiple images and videos throughout. One of which showed me in deep surrender within the moment, holding myself as I released my emotions through tears of deep deep sadness. I felt completely betrayed. My trust was broken. My space had been invaded. (It is worth mentioning here that at no point was anyone's permission gained to take pictures during the gathering.)
As 'teachers', as space holders we have a responsibility to ask ourselves what our intention is behind what we feel we need and want to share.
We need to let go of our egos and the belief that showing a full class or gathering, or someone in our healing space is any kind of validation of our work.
No matter how those individuals connect or resonate with the practices we share we will never truly know of the inner work going on for each individual. It is not our place to make this decision on their behalf.
Our work is not about us, it is about those who come into our space. Those who trust us.
I want each individual who is in the space receiving to feel empowered to let the space holder know if they are uncomfortable with this kind of sharing. These moments are yours. No one has the right to invade your space, emotionally, physically or spiritually.
If you are a teacher or a space holder of any kind, I invite you to ask yourself why you feel called to capture the moment and then share it so publicly.
If you desire to have these kinds of images available to showcase your offerings, please think about staging the images, where everyone taking part is fully AWARE of the intentions and willing to be part of that creation.
We owe to each individual we work with, support and hold space for to be fully committed to their practice. We need to let go of our own egos and fully surrender to the moment of service.
I love that the environment you create for individuals in both groups and 1:1s feels truly safe. Some of the emotions that are experienced throughout your offerings (sobbing and crying through to beaming happiness and laughter) are extremely personal and real time. I would hate for those to be share for all to see.

P.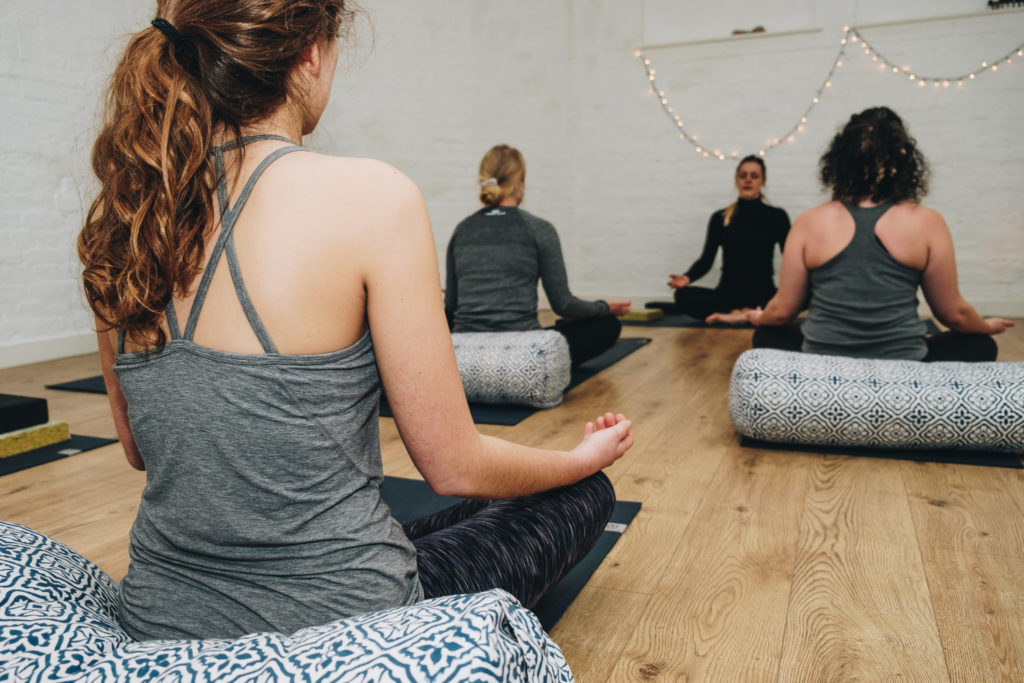 Words from Elle:
As a photographer, I take photos of other people's classes. I work with studios and individual yoga teachers alike. The work I create for them is often used as advertising and marketing materials to sell their services.
Often times, I'm hired to photograph classes in which a teacher will be facilitating a space. When I first started out taking pictures in this capacity, I did not require consent forms from the students. I assumed the teacher or studio asked permission of their students and received it. However, I have since learned my lesson as that doesn't always happen.
If a studio or teacher does not have a consent form to give to their students, I now provide one for them. I encourage and push my clients to create a separate and free class for their students to attend to be photographed during.
I recognize that a person's yoga practice is personal. Not everyone wants their photo used to sell their teacher's classes or courses or retreats or trainings or whatever. They come into that space for them. To be present, to heal, to transform, to grow, to listen, to BE. As a photographer and teacher myself, I fully respect that. As a student of yoga, I would not want someone to take photos of me during a class unless I had been informed of this prior to booking. This is why I push for those separate, free classes for the purposes of photography. When students sign up for that class, they KNOW the purpose of it is for the studio or teacher to get images to help promote their services. They KNOW that that is the primary reason they are there. Secondary to that would be a space for them to experience their yoga practice.
My approach to yoga photography in almost every setting is that of a documentary-style photographer. The visual representation of yoga is largely through asana and I don't need to make you do any more poses. You practice your asana practice and I document it. When you teach a class, you teach how you would and I document that. I document your students experience of that class. I stay quiet in the room. I do not interrupt. I feel the energy of the space and try to capture that through my lens. This is important to me because it's an attempt to maintain the authentic energy of the space. It's difficult to be vulnerable, open, and accepting of a camera watching your every move.
Laura shared with me that she was once filmed crying during a woman's circle and it was posted on the facilitators Instagram stories without her consent.
If I were photographing something in which someone in the room had an emotional trigger causing them to cry, would I photograph it? I don't think so. My purpose there is not to document the students personal journey, but to photograph the teacher facilitating the space.
The intent and purpose behind yoga photography is important. If you're hosting a space and take a picture of your class, ask yourself: why did I do that? Is it to keep as a personal memento and reminder of the class? Is it to share privately with the class later? Is it to post it on social media later? If so, why are you posting it on social media? Is it to say you were happy and honoured to share that space? If so, could you have done that without the photo?
We are guided by visuals. As consumers in a capitalist society, we largely buy based on what we see. We go to that yoga class because we feel represented by the people in the photos (or we don't go because we feel excluded). Visuals and photography are important. Equally important, however, is how you take the photos. Are you respecting your students space and their practice?
This isn't a sell to say "hire me as your photographer because you shouldn't be taking photos during your yoga class." You can take your own photos. But do it in a way that is respectful of your students. If you want to take photos, create a separate space for that. Invite students to attend for free with the understanding that the purpose of their presence is to create visuals. Yes, FOR FREE. In fact, give them a free class pass too. You will profit off of the images you post. You are using the images you take to draw people in to buy whatever service you're offering.
If you're taking your own photos and don't make a separate class, do not go to one of your regular classes and ask for consent as you're pulling your phone/camera out. Most people will stay silent, or outwardly agree because they feel pressured to or don't want to be the only dissenting person. Get consent before people book onto your class. Make a SEPARATE class.
One of the big reasons I don't attend many of the local yoga classes near me is because they have a section in their terms saying that they are free to photograph me during class and use it for marketing. Everyone who books onto those classes knows fully ahead of time that the teacher may take out their phone/camera at any time to take photos. And that's cool if that's how you want to do it. However, as a student, I do not feel comfortable paying to go to their classes and experience something personal with the knowledge that me crying in savasana could end up on their Instagram or Facebook page. So, I don't book in.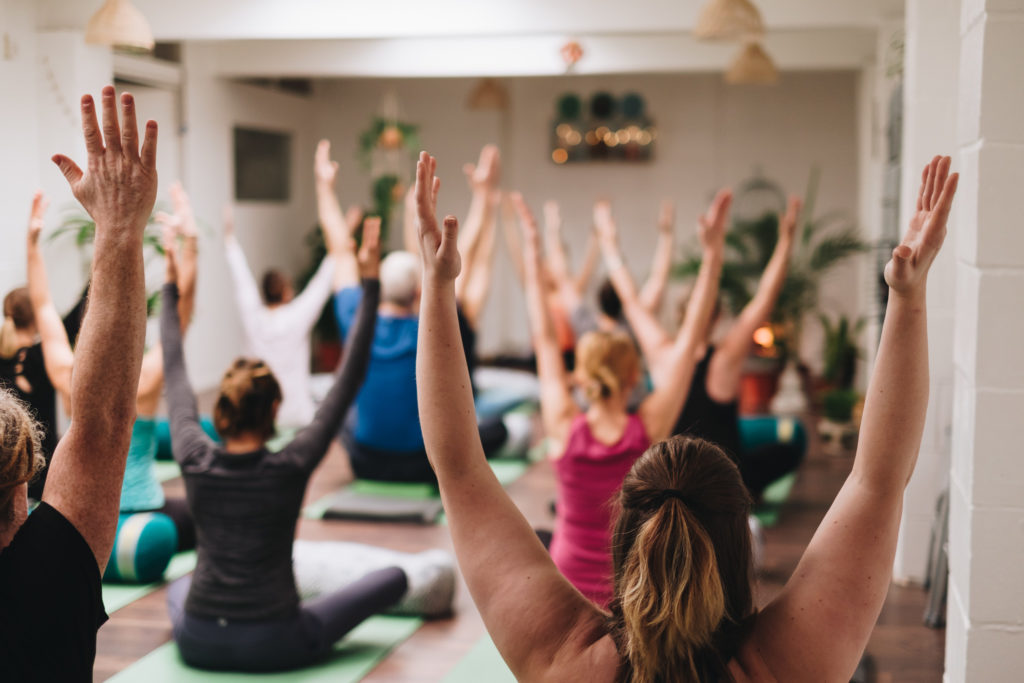 We as individuals, students, receivers, teachers, space holders, and human beings should all feel safety, trust and empowerment within the spaces we explore, discover and surrender to our practices – beginners and beyond.
We all have a responsibility for our own intentions, and how this may impact the experiences of others within Yoga and healing spaces.
I'm glad more conversations around consent are happening in the yoga community. I'm glad people are gaining more awareness around this topic. We need to do more.
---
Connect with Laura via her website or Instagram.