I work with a lot of yoga teachers, primarily photographing their yoga asana practice. I also frequently photograph yoga teachers virtually through the magic of technology and the internet in my Virtual Personal Branding Photoshoots. If, however, you want to have a go at it on your own, I'm an advocate for that, too. Here are some tips to help you along the DIY route.
Find the light
Sometimes where we normally practice might not be the best for photos. You need your space to have decent light. This means either a big window if you're inside or going outside.
If you're inside, you want your phone or camera positioned between you and the window. The lens of the camera should be pointing away from the window and focused on you. This gives an even spread of light on your body while you're practicing.
If the window is to one side, practice with the front/head of your mat closest to the window so that your body is primarily angled in that direction.
Set your space
You might have to rearrange furniture in your home to set up a suitable space for your pictures, but that's okay. Just make sure anything in the frame of your picture is tidy.
Maybe bring in lots of plants from around your home or keep your background simple with a plain wall.
Download an Interval Timer app
Self-timers are brutal for trying to take your own yoga photos. You have to set the timer, run into the frame, and quickly try to get into your asana pose before the shutter clicks. It's stressful.
Let me save you a ton of stress and potential injury by introducing to you the Interval Timer.
An interval timer is a timer that takes X amount of photos every X seconds. For example, I want to take 50 photos with 3 seconds between each photo. Usually, you can set a delay for the first photo, let's say 10 seconds. This gives you time to get settled in the frame, but it also doesn't matter if you're not there in time as the camera will be clicking every 3 seconds.
The biggest appeal of the interval timer is that it allows you to play with your posing and actions while the camera does the work for you.⁠ I use an interval timer all the time when documenting my yoga asana practice because it gives me more freedom to play, experiment, and move.
Free Interval Timer Apps:
Photo Timer+ for iOS⁠
Long Distance Camera. Selfie Timer Camera for Android⁠
Dogs optional.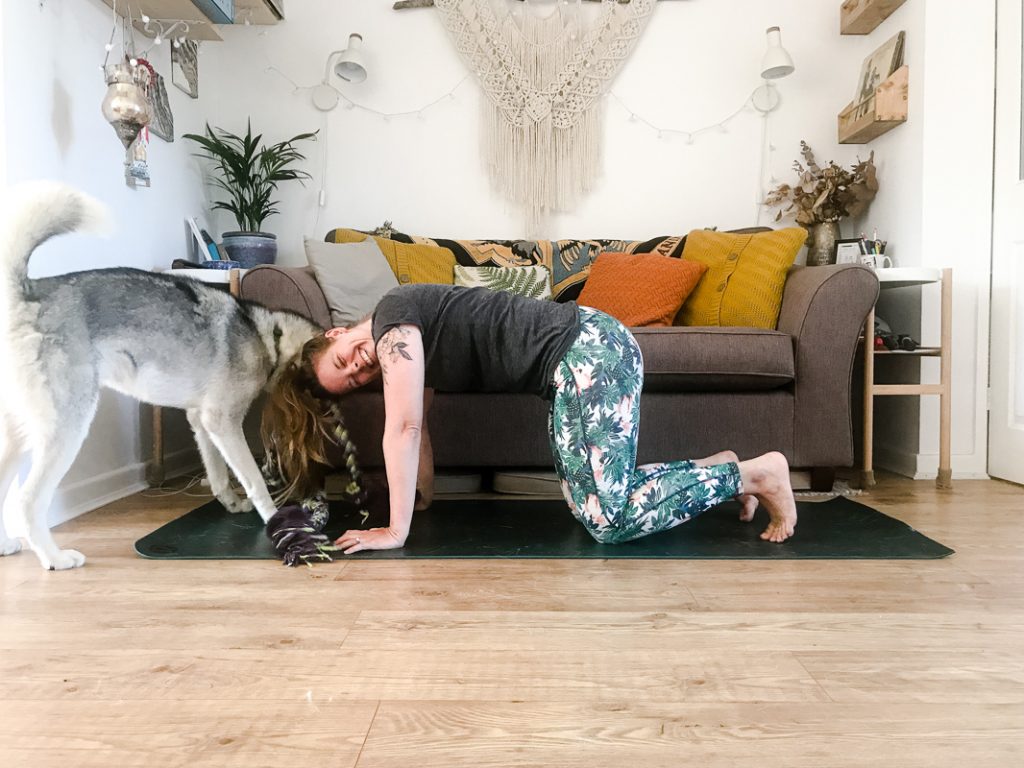 Have any other tips for taking your own yoga photos? Share them in the comments!