I first met Corrie, of Stretch Breathe Smile, last November when I first moved to the UK. Actually, I met her like my first week in the country. At the time, I was investigating different yoga teacher training programs. I attended one of Yoga London's "Try Us" classes to see if I thought their school would be a right fit for me. Corrie hosted the event, which was primarily a Q & A for potential yoga teachers. At the end, she led us through a short asana practice and chanted for us.
I don't really know how to explain how I knew Corrie was the person I wanted to teach me. I had doubts about Yoga London itself, but I wanted Corrie to be my teacher. Since she had explained, during the Try Us, that different teachers taught different classes for Yoga London, I knew I needed to take whichever course she was teaching. Which, spurred me on my 200 hr journey over the course of four months with Corrie as my course leader.
I have learned so so much from her already over 3 months. I also had the joy and pleasure to photograph her one morning with the East London Skyline as our backdrop. She was kind enough to also answer a few questions I had: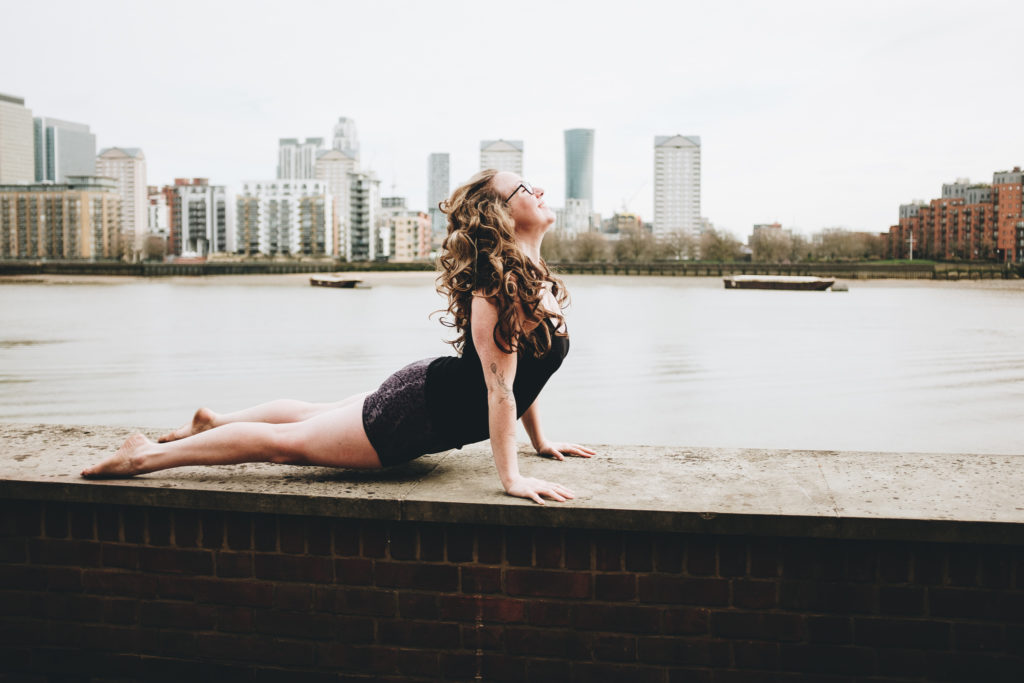 What brought you to yoga and why did you stay?
I started yoga to look after my body following a hectic career in musical theatre and dipped in and out for a few years before I quit the theatre and really dedicated my time to yoga. Although I have other activities that I love as much as yoga such as rock climbing, hiking and weight lifting, yoga is so easily modified and has many different practices that it can always be harnessed to keep you healthy and happy.
What led you to teach yoga?
I was already working as a PT and Pilates teacher but wanted to complete the circle of care for my students by bringing in the mind/body aspects of yoga.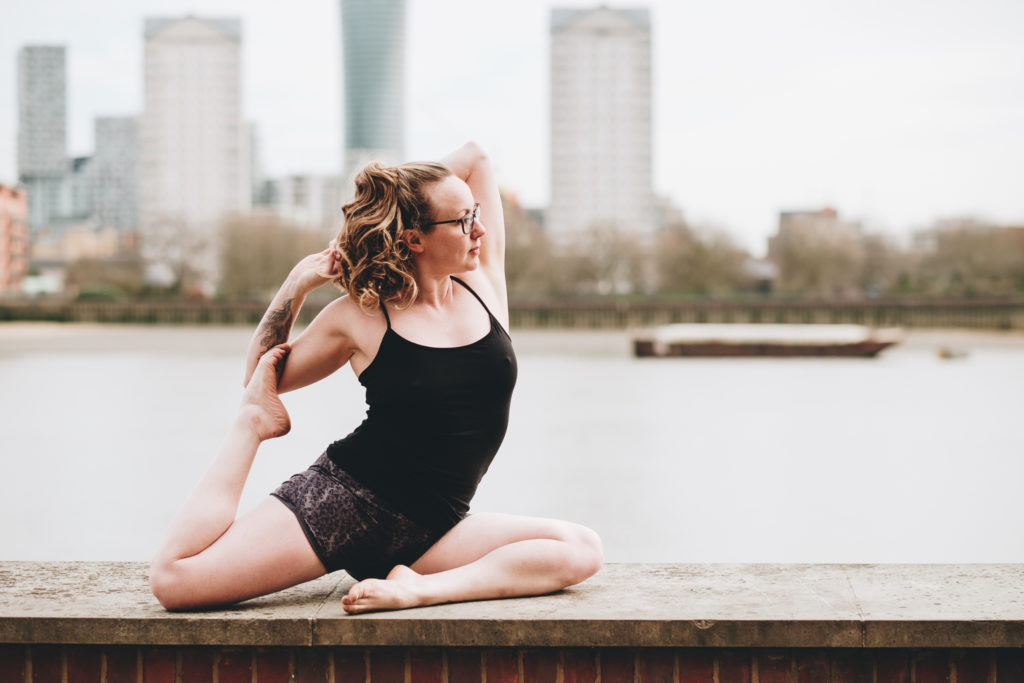 What do you enjoy about teaching?
Teaching is such a privilege. It's always a mutually beneficial relationship, teachers and students both learn from each other and grow together. Sharing the space of someone on their yoga journey is a beautiful thing.
Where/when do you find space for yourself while spending time helping others?
This was really tricky when I first started teaching, but when I realised you need energy and peace of mind to help others I stated prioritising my own needs. It's true what they say: you can't pour from an empty cup.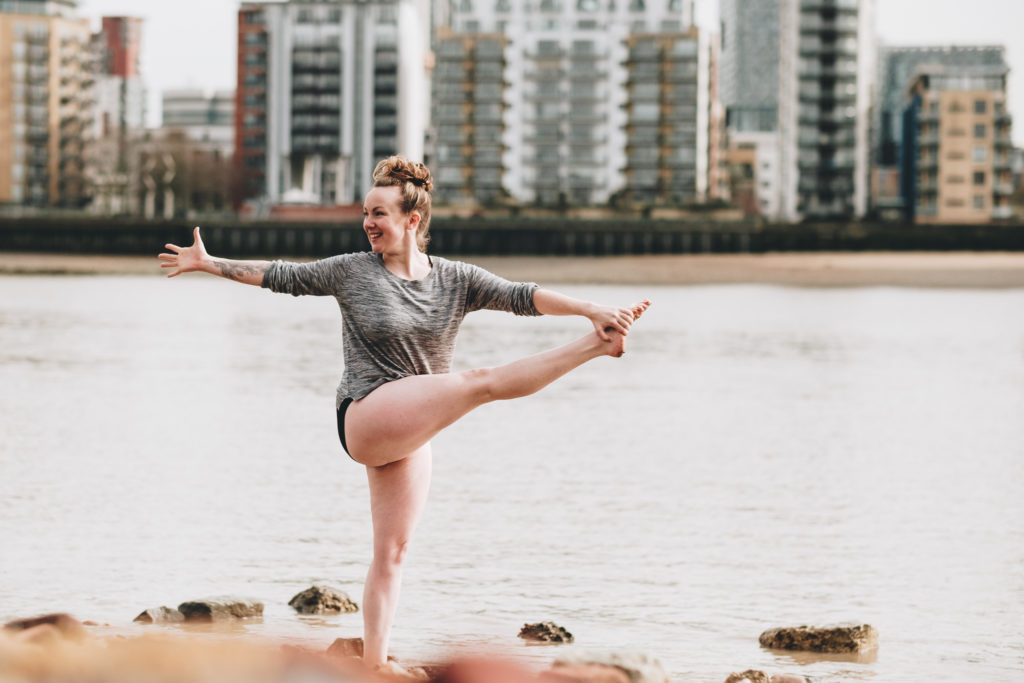 What aspects of yoga challenge you on or off the mat?
I find the yoga community quite challenging, it has a surprisingly competitive feel to it, at least in London anyway. Perhaps in such a big city we struggle to separate the need to fight to survive in general here from our yoga teaching and practicing.
What does yoga mean to you?
To me, yoga means balance, space and discipline.