Susy is currently in the process of completing her 500hr YTT with Yoga London. She was doing her Apprentice Module when I met her. She would come in every Saturday to our classes and sit, observe, answer any questions, and really just be there to support us and cheer us on.
We were super lucky the day of our photoshoot because it was a random BEAUTIFUL day in London in early April. Like—blue skies, sun beating down beautiful where it's warm enough to wear a tank top and shorts. England really can get warm sometimes.
After our photoshoot, I asked Susy a couple of questions about her yoga journey. Read her answers below.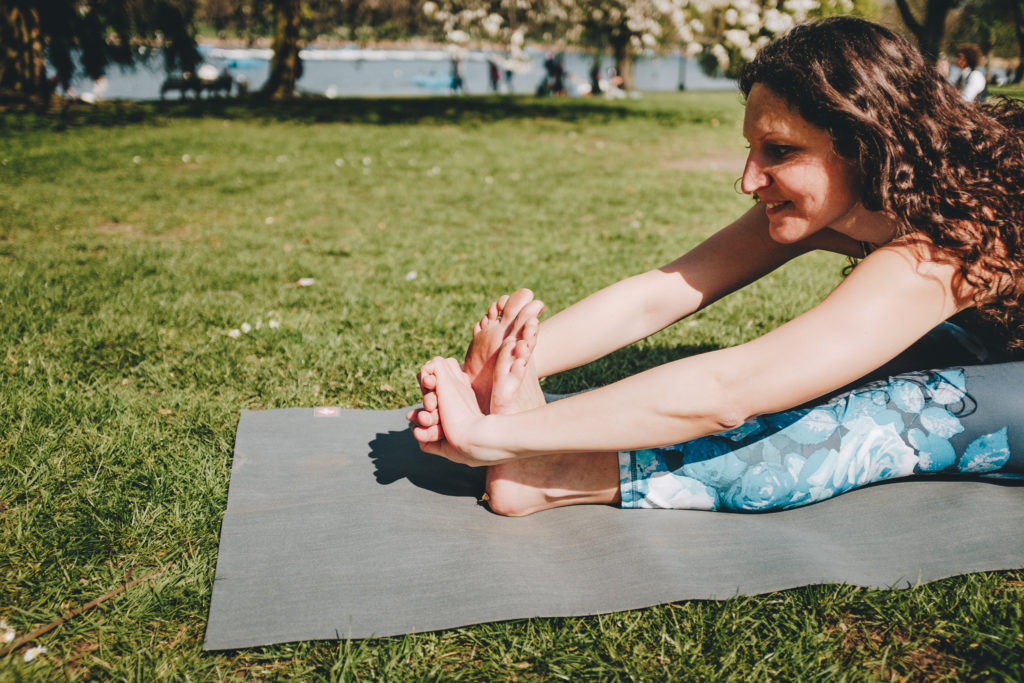 How did yoga find you?
My dad had been practising yoga for almost 10 years when I started in the 2007. He always pushed me to start yoga, but I was attracted by other activities. In 2006/2007 I lived in Ireland and after that page in my life something switched on in my mind and I decided to try a class. I researched in order to find studios in my area and I found one close. I asked my dad to come with me to the first class. That teacher became my teacher for ever.
What are some of the joys you find in yoga?
It brings happiness and joy in my heart. When I practise myself, my heart dances and when I teach, I can feel the positive vibe coming from students which makes me chuffed. It's a privilege to be a yoga teacher, for me.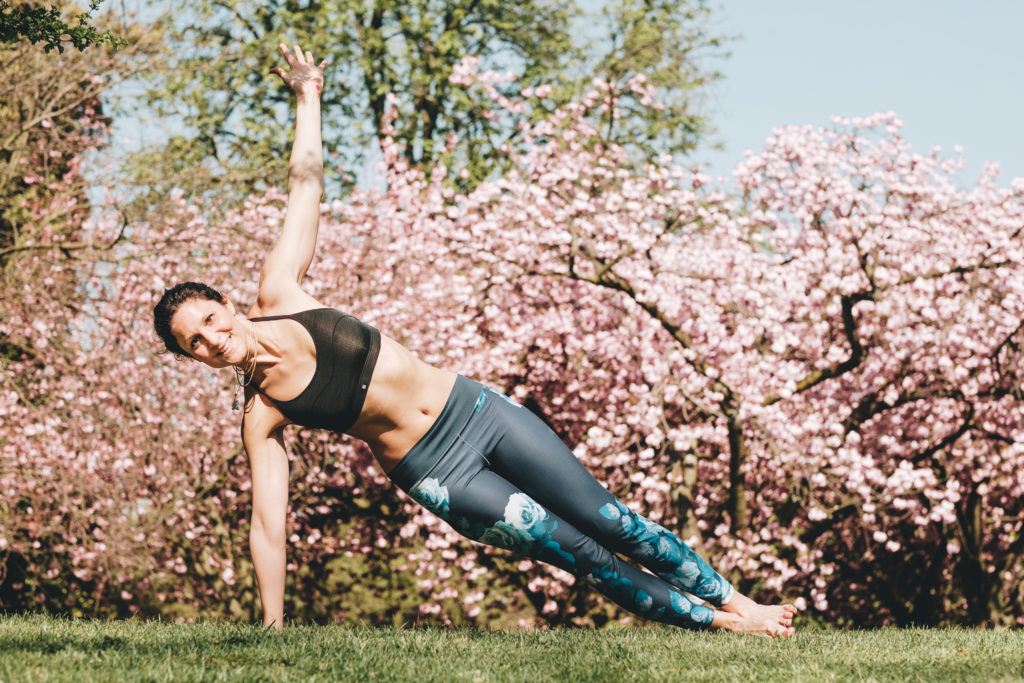 What are some of the challenges?
Ego and mind.
We want more, always, from us and from the others. You need to be humble and patient: everything will come at the right moment. I consider the yoga journey a metaphor of life: ups and downs, failing and success, tears and smiles.
Accept limits and always encourage students to accept themselves as they are: beautiful.
Competition is just around the corner: you'll discover how the mind could be your best or worst friend. Compete with yourself and others will make you frustrated and unhappy. Avoid it. Yoga is a personal journey inside of you. The best journey ever.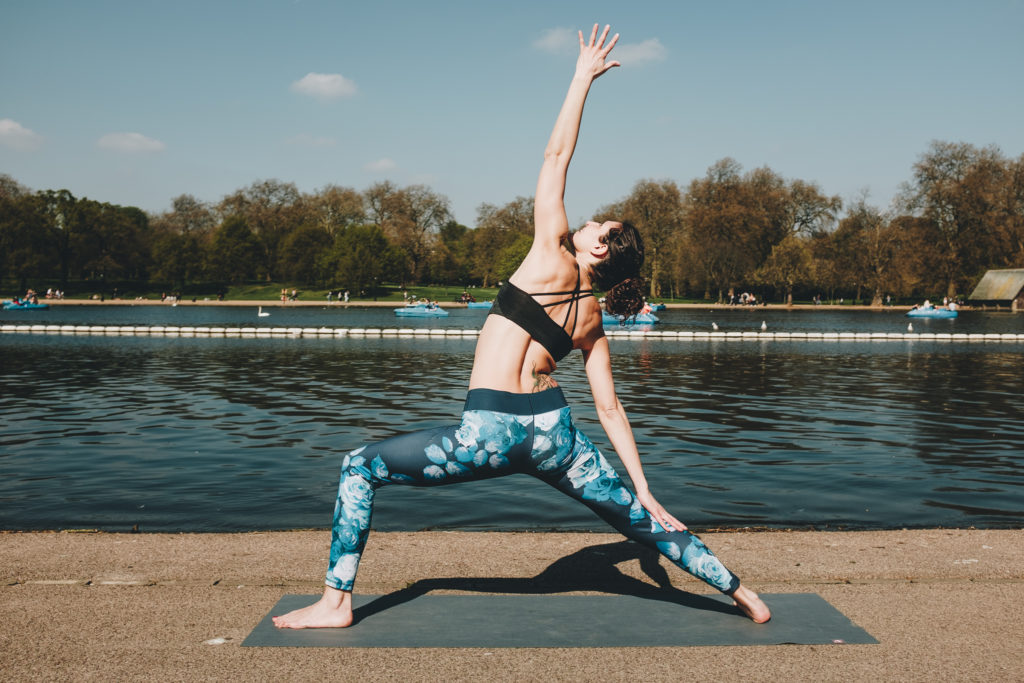 You jumped straight into a 500hr teaching course after completing your 200hr course, why did you decide to do that?
I am a long life learner. I consider the 200hrs the first step. In the 500hrs you'll go deeper into the teaching and I want to progress. Dig into my soul to discover the essence.
Especially in London, a big, fast-paced, busy city, what would you suggest for people who want to practice yoga but don't think they have time?
One of my favourite quotes is: If you want, you can. So, if you really want to do yoga, you'll find the time. Nowadays there are millions of options, especially in London: studios, gyms, community centres, private teachers. Find a teacher and make your teacher: you need a guide. The teacher brings your hand and together you'll dive into the journey. Yoga is not only physical but the body is a tool to achieve something higher. If you want to do exercises, go and find a gym. If you want go deep into yourself and transform your essence, step on a mat and enjoy.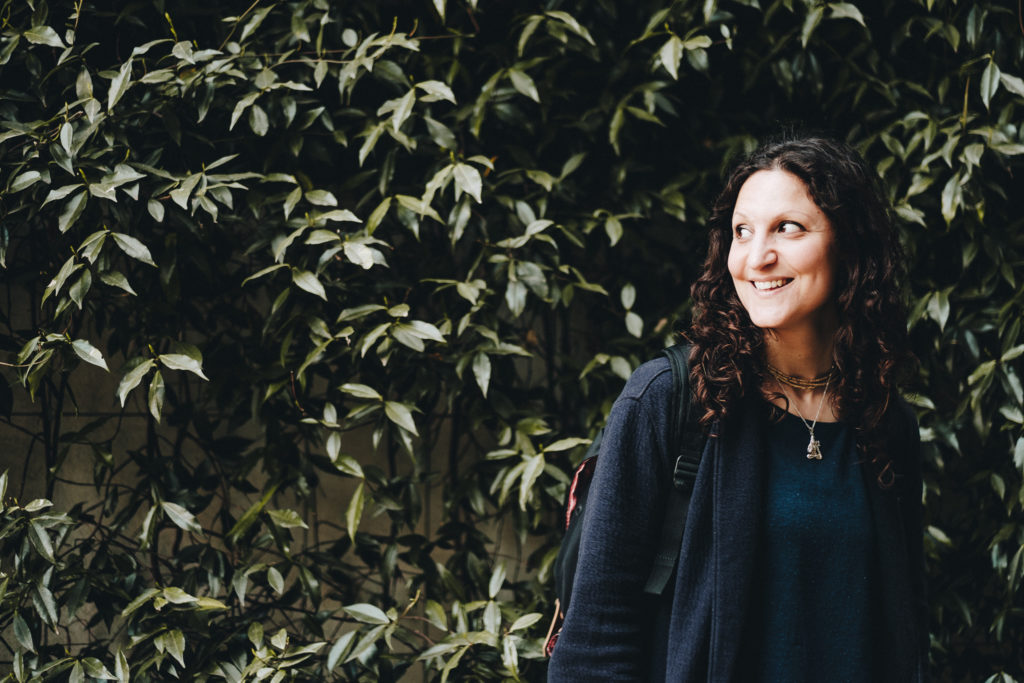 Thank you so much, Susy, for allowing me to photograph your practice. You are beautiful.
You can find her on Facebook, Instagram, and her website.