DIY Personal Branding Photography
Learn how to take better pictures for your business
This course is a practical guide on how you can take your own brand photographs in your own home or workspace.
Learn how to take better photos of yourself for your business in this course. You'll come out with an understanding of portraiture as a way to share your brand values and connect with your audience on a more personal level. This course will provide the technical knowledge to help you to take good portraits of yourself, including the equipment you'll need, composition rules and working with different types of light. You'll also learn how to edit your images in a cohesive and consistent way to build your brand visuals.
"Being able to take your own pictures for your brand is invaluable - especially right now. I would highly recommend Elle's course for anyone who wants to take control of their brand image and become more visible."
Module 1: Branding & Course Tools
You know your business needs good photos, but you're not sure if *you* actually need to be in those photos. Spoiler: you do. In this module, we'll go through what it means to represent your brand, how to set boundaries, and getting comfortable with online visibility. 
Few good photos are taken without any thought. In this module, we'll explore your brand style and begin to pull the pieces together to visually tell your brand story. From mood boards to what to wear to posing naturally, you'll have what you need to step in front of the camera.
Module 3: Understanding Light
Understanding light is one of the most important aspects of photography. In this module, we'll look at the different types of light and how they can completely change a photograph. 
Module 4: Taking the Picture
Whether you're using a smartphone or a dslr/mirrorless camera, this module will walk you through, step-by-step, how to take the picture. We cover two different methods for both your smartphone or dslr/mirrorless to experiment with.
Module 5: Editing & Curating
Learn how to edit your own images to maintain brand consistency across all of your visuals. This module will provide an overview of editing in the free Lightroom Mobile App and give guidance on how to curate your final images for social media.
"As someone at the cusp of starting a new business this course helped to solidify my focus and provide clear guidelines to what was previously a foggy and terrifying path. I genuinely would not have been able to post any photos of myself without her guides, tools and inspiration/motivation provided from this course. Thanks Elle!"
This is a self-paced online course.
Upon purchasing, you will receive immediate access to the course.
You do not have to complete modules in a sequential order, allowing you to focus on the parts relevant to you whether you're learning with a smartphone or camera.
It costs £65.
You'll have ongoing access to this course (for a year), so you can keep dipping in and out.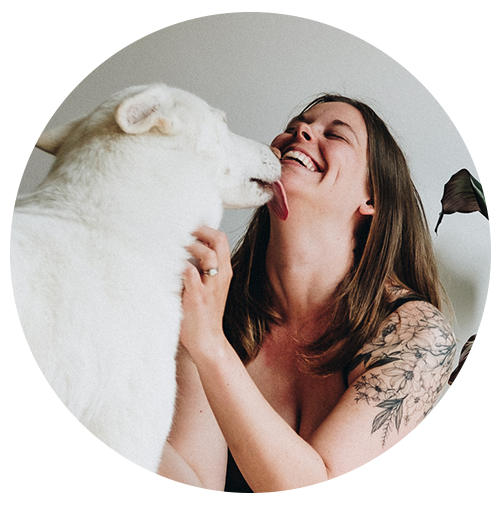 I thoroughly enjoy getting to the roots and understanding the why behind creatives, makers, small businesses, and yoga teachers. I love learning about their lives, passions, dreams and creating imagery that makes them feel confident and amazing. I'm constantly inspired by the people I photograph.
I created this online course to provide an accessible resource for creative entrepreneurs and small businesses to create imagery for their brand that they are proud to share.